When I thought about my claim this year, I wanted something that as a gen case-fic or something in the vein of the first few seasons. No myth arc or angels. I found exactly what I was looking for in

jedisapphire
's spooky tale,
The Hessian of the Hollow
. The art below isn't spoilery for the fic, but do read the story if you love classic Supernatural.
Thanks as always to

wendy
for herding this mess, and to

uisgich
for being a sounding board and cheerleader.
Icon

Title graphics - I knew right away after reading the story that I wanted to put the title on a tombstone. Colonial tombstones were amazing, check the links below.
Main Illustration - the iconic scene where Dean and Sam encounter the Hessian.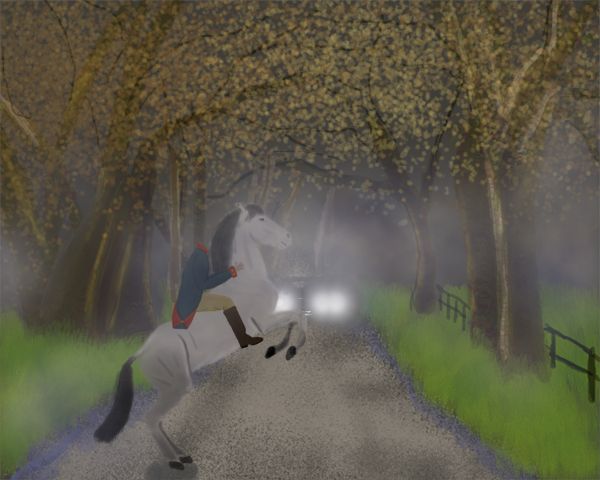 Click for full
Quick sketch - my preferred method of reading my claimed Big Bang story is on my iPad with a sketch app open so I can capture my first impressions as I read. This was what later became the main picture.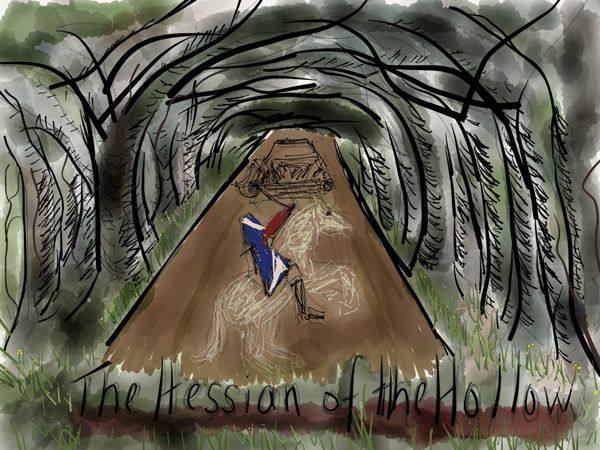 Tools:
Paper53, Bamboo stylus, Photoshop
Hessians:
http://ushistoryimages.com/hessian-soldiers.shtm
Gravestones:
http://www.panoramio.com/photo/62132889
http://windhamctcemeteries.wordpress.com/cemetery-history-in-connecticut/the-puritan-colonial-years/
http://www.gadling.com/2012/09/03/video-tour-of-historic-new-england-graveyards/
http://www.common-place.org/vol-02/no-02/school/
Horses:
http://www.deviantart.com/art/Horse-Stock-53-162205611